Land Offered for Sale

22 North Shore Road, Derry, NH
Lake view, sewer hookup at street, well on property, +/- 2,535 sf
$49,900
For more information, please call Cheryl Tanguy, CRS at 978-356-6300 x1 or email
[email protected]
Lake View of Beaver Pond from Lot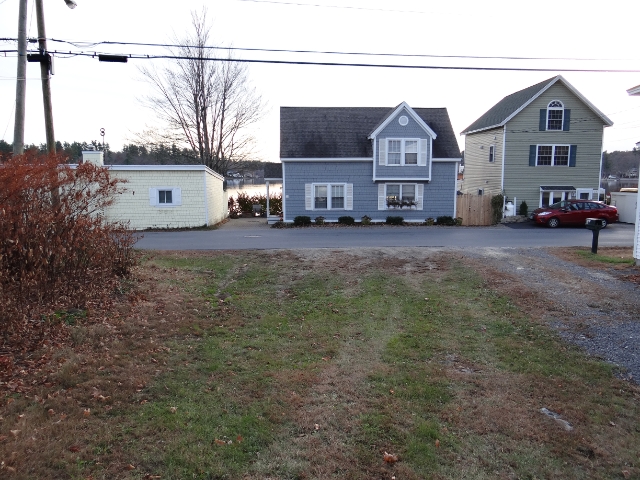 The lot is located directly across from deeded lake access. Priced at $49,900, as-is, the property is a build-able lot assessed by the Town at $65,500.

If used for no other purpose but as parking spaces for vehicles and boats for you or your guests, this land could resolve your Summer weekend stress and provide you with off-season parking spaces that you could potentially use to barter with those envious neighbors who have more vehicles than spaces. Perhaps an abutter would like to increase their present lot for a future expansion of their dwelling or to add a garage or out-building.
As there was at one time a home on the lot, there is a well (buyer to test.) The Sewer Assessment has been paid, see receipt.
Small lot /Small price: yet huge potential exists for these 2535 square feet.
The prior house dimensions were approx. 24x26 single story, on a slab.

Level lot

0.05 Acres, 2535 square feet

Neighborhood setting

Deeded access point to Beaver Lake directly across the street

Exceptional location for a potential new home or vacation cottage

Room for car and boat parking plus

Well water on site

Town sewer at street

2016 property tax was $1,772.43

Thre is NO Annual Association Fee

The lot

will be

s

old

"as-is": Buyer to

be responsible for obtaining all necessary building permits, all inspections, all due diligence
Come home to your little piece of lake-community paradise!
For more information, please call Cheryl Tanguy, CRS at 978-356-6300 x1 or email [email protected]
Plot Plan
Zoomed Portion of Tax Map
Shows Beaver Pond proximity to lot. See complete tax map below.



Full Tax Map with Lot Marked
(you may need to zoom file out)
Sewer Assessment Receipt
Town Sewer hookup is available in street, assessment has been paid in full

If your web browser doesn't have a PDF plugin, which may be the case if you see large grey or white spaces above. Click below to view:
For more information, please call Cheryl Tanguy, CRS at 978-356-6300 x1 or email
[email protected]